Laura Mendes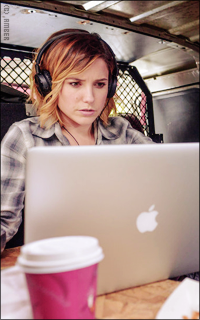 Messages

: 138


Date d'inscription

: 27/05/2017


Sujet: First day after the wedding ft Emma Sam 7 Avr - 18:38

---

Laura & Emma

First day after the wedding ft Emma

La relation que Mendes a avec Emma Stark elle n'est pas très compliquée , elles sont meilleures amies et malgré les difficultés elles arrivent à traverser pleins d'épreuves ensemble . Laura n'a jamais été absente du travail depuis qu'elle avait repris son poste et que Mahone est à la tête. Suite à la défaite de Poséidon Laura était partie quelques jours avec Emma . Cela était qu'une surprise parce que Laura a été attendue par Mahone & Sucre à l'aéroport. Laura est selon la loi et selon ses papiers de mariage '' madame Mahone '' elle a décidé de garder tout de même son nom de famille de jeune fille '' Mendes ''. Ce soir là Laura est restée pour travailler un peu plus tard enfin de faire quelques dossiers et elle regarde la carte derrière elle puis elle voit quand elle avait encerclé Denver dessous. Elle eut un petit sourire au visage.  

Bonsoir bestounette

» Lui dis-je, avant de la serrer dans mes bras.

AVENGEDINCHAINS




_________________

fighter girl ; discrete girl & friendship by lizzou.